Our mid week top up of Arrows Hobby has arrived!
Our mid week top up of Arrows Hobby has arrived ready for the nice weather!
---
Amongst the delivery is the Arrows Hobby Tecnam with floats which comes in at £224.99. Wich features functional flaps, metal shock absorbing landing gear and bright navigation lights. The perfect summer trainer!
---
If your after a scale warbird then the Arrows Hobby P-47 Thunderbolt might take your fancy! The Thunderbolt features highly realistic functional flaps and retracts and bright navigation lights.
---
Or if your after something which is a bit more of a handful then take a look at the Arrows Hobby Edge 540. The Arrows Hobby Edge 540 has a Superb low speed performance and is fully aerobatic and 3D capable with a Hi-vis colour scheme!
---
Or if you want to test the waters and see if planes are for you before entering a club take a look at the Arrows Hobby Pioneer. For beginners who face the challenge of learning to fly in a park or small field – without an instructor – finding a suitable model that offers superb stability, has predictable handling characteristics, will forgive a few mistakes and is able to take a bit of rough handling, isn't easy. Fortunately the compact, 620mm Pioneer has been designed to satisfy all these requirements whilst offering enormous fly-anywhere fun for intermediate and advanced pilots.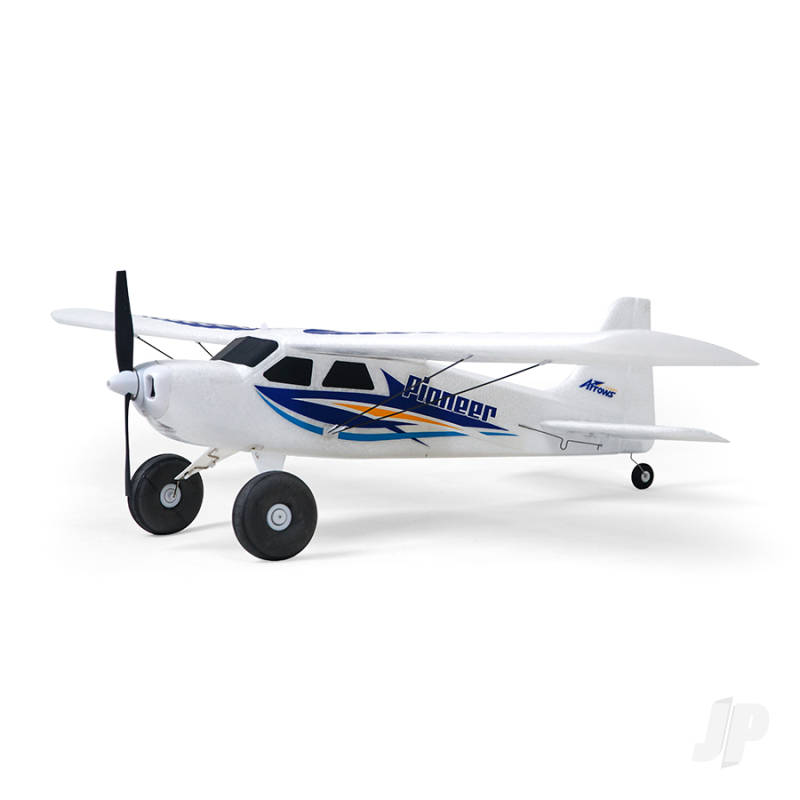 ---
Come on down and grab a model to enjoy in the nice weather thats long over due!
If your interested in getting yourself on the sticks why not take a look at joining a club?
Please keep in mind to always be careful and sensible when flying and if your aircraft is over 250g make sure your registered and insured!