£6.50
Supplier stock Product is currently available from our supplier and can usually be dispatched within a few days.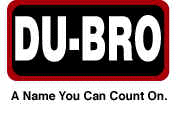 Description
Description
Key Features
Fits micro servos with output shaft diameters from 0.152″ (3.88mm) to 0.185″ (4.70mm).
Four arms included (two with small diameter hole and two with larger diameter hole).
Complete with washers, bolts and nuts.
Made from 100% virgin glass-filled nylon for strength and durability.
Weight: 1.5 grams / each
Made in USA
23.5mm (spline to outer hole)
Specification
Reviews (0)
Only logged in customers who have purchased this product may leave a review.