10%

OFF
Hitec HSB9485SH Brushless High Voltage (HV) Ultra High Torque Servo
Supplier stock Product is currently available from our supplier and can usually be dispatched within a few days.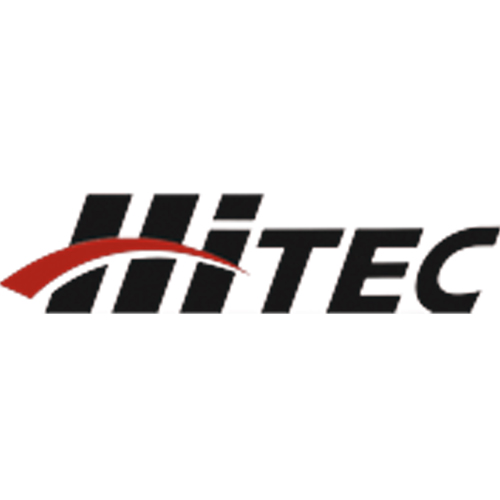 Description
Description
Special Features:
– Constant torque output: Revolutionary circuit and motor designs allow the HSB-9XXX Series servos to maintain their speed in a more consistent manner, regardless of load.

– Hybrid MPD 1st Gear: Unique ultra-durable Metal/Plastic/duralumin hybrid first gear prevents inadvertent electrical noise from affecting other components within your aircraft or vehicle

– Custom NeuMotor: Designed by Steve Neu exclusively for the HSB-9XXX Series, these high performance, brushless motors provide long-standing durability and performance.
Brushless Advantages:
– At least FIVE TIMES longer-lasting than brushed servos.

– 30% faster response times.

– Greater resistance to jolts and vibration.

– Smoother operation.

– Same power consumption as brushed digital servos.

– Same compact case size as standard servos.

– Exceptionally durable geartrain.
– Smooth dual ball bearings
HS-9485SH Servo Specifications
Performance Specifications
Operating Voltage Range (Volts DC)
6.0V ~ 7.4V
Speed (Second @ 60°)
0.18 ~ 0.15
Maximum Torque Range oz. / in.
361
Maximum Torque Range kg. / cm.
26.0
Current Draw at Idle
30 mA
No Load Operating Current Draw
430 mA
Stall Current Draw
1,100 mA
Dead Band Width
1 µs
Physical Specifications
Dimensions (Inches)
1.57 x 0.78 x 1.45
Dimensions (Metric)
40.0 x 20.0 x 37.0
Weight (Ounces)
2.19
Weight (Gram)
62.0
Circuit Type
EBL Digital
Motor Type
Brushless
Gear Material
Steel
Bearing Type
Dual Ball Bearing
Output Shaft (type / Ømm)
H25T
Case Material
Plastic
Dust / Water Resistance
Splash Proof
Connector Gauge (AWG) / Strand Count
20 / 80
PLEASE NOTE: While compatible with most radio control devices, the regenerative braking feature of the HSB-93XX series servos may cause a problem if the device cannot accept a backflow of current. The types of devices that cannot accept this backflow are: Voltage Regulators, Power Safe Receivers and certain BEC circuits whether stand alone or integrated within an Electronic Speed Control. Check with the manufacturer or the Hitec website for a list of compatible models. If your device cannot accept a current backflow, then you must install a PAD (Power Absorbing Device – Hitec PN# 55756) as described in the manual. A PAD is included with every Hitec brushless servo.
Specification
Specification
| | |
| --- | --- |
| Servo Power | 25.0kg + |
| Servo Voltage | Servo 6v, Servo 7.4v |
| Servo Operation | Digital Servo |
| Manufacturer | Hi Tec |
| Gear Material | Metal Gear |
| Servo Size | Standard |
Reviews (0)
Only logged in customers who have purchased this product may leave a review.