10%

OFF
Hitec D951TW Wide Voltage Ultra Torque
Supplier stock Product is currently available from our supplier and can usually be dispatched within a few days.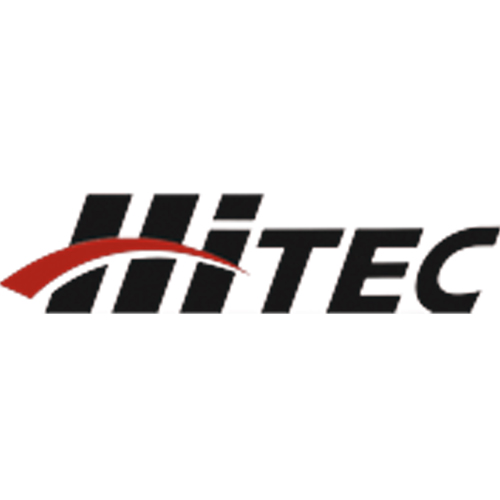 Description
Description
Sporting a full metal jacket Hitecs top end D951TW is a high torque, wide voltage, titanium gear, programmable servo thats really rather lovely
Hitecs tradition of striving to continually advance servo technology has led to the new, hugely desirable, 32-bit D-Series, comprising the D941TW, D946TW and D951TW. Faster and more precise than ever before the programmable D951TW Ultra Torque servo is compatible with voltages ranging from 4.8 to 7.4 and offers a gobsmacking torque of 35.0kg.cm at 7.4 volts. Thats not the half of it though, check out the specification then quietly admire the beautifully anodised full metal case and gorgeous build quality. This, then, is a jewel-like, weightlifting, go-faster, water resistant, masterpiece of a servo with the precision and visual appeal of a Swiss timepiece.
D951TW Servo Specifications
Performance Specifications
Operating Voltage Range (Volts DC)
4.8V ~ 6.0V ~ 7.4V
Speed (Second @ 60°)
0.23 ~ 0.17 ~ 0.14
Maximum Torque Range oz. / in.
292 ~ 403 ~ 486
Maximum Torque Range kg. / cm.
21.0 ~ 29.0 ~ 35.0
Current Draw at Idle
30 mA
No Load Operating Current Draw
500 mA
Stall Current Draw
6,200 mA
Dead Band Width
1 µs
Physical Specifications
Dimensions (Inches)
1.57 x 0.79 x 1.50
Dimensions (Metric)
40.0 x 20.0 x 38.0
Weight (Ounces)
2.4
Weight (Gram)
68.0
Circuit Type
32bit Programable Digital
Motor Type
Coreless Metal Brush
Gear Material
Titanium
Bearing Type
Dual Ball Bearing
Output Shaft (type / Ømm)
H25T
Case Material
Aluminum
Dust / Water Resistance
Splash Proof
Connector Gauge (AWG) / Strand Count
20 / 80
Specification
Specification
| | |
| --- | --- |
| Servo Power | 15.0kg to 24.9kg, 25.0kg + |
| Servo Voltage | Servo 4.8v, Servo 6v, Servo 7.4v |
| Servo Operation | Digital Servo |
| Manufacturer | Hi Tec |
| Gear Material | Metal Gear |
| Servo Size | Standard |
Reviews (0)
Only logged in customers who have purchased this product may leave a review.