5%

OFF
Hitec D950TW Wide Voltage Ultra Torque Servo
Supplier stock Product is currently available from our supplier and can usually be dispatched within a few days.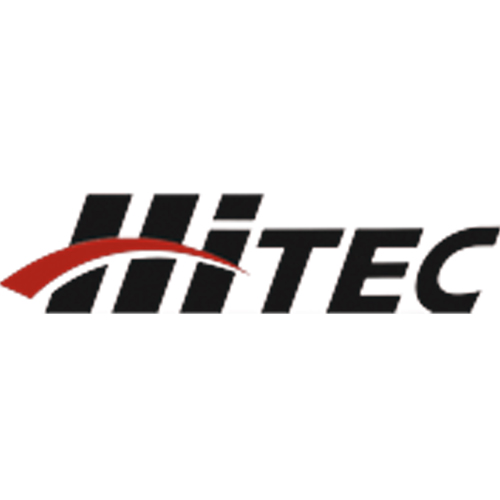 Description
Description
A programmable, 32-bit, high torque, water resistant, titanium gear servo
Part of Hitecs D-Series servo range, the titanium gear D-950TW features industry leading high-resolution, state-of-the-art ultra-response technology, a 32-bit MCU, and a 12-bit ADC for unprecedented programmability and flexibility. The result is a significantly smoother movement and a 4.8 – 8.4 volt range, allowing use with any common battery chemistry without the need for adapters or regulators. Featuring Hitecs industry standard 25-tooth output spline with 3mm hex screw, each D-Series servo offers true value for money with the promise of durability, quality and a monster performance.
Key Features
Programmable digital amplifier with MOSFET drive
Long life (1M cycles) indirect potentiometer
Durable titanium alloy metal gears with dual ball bearings
Ultra hardness gear shaft with 3 axial metal bushing
Water and dust resistant case
Heat sink for motor
D950TW Servo Specifications
Performance Specifications
Operating Voltage Range (Volts DC)
4.8V ~ 6.0V ~ 7.4V
Speed (Second @ 60°)
0.23 ~ 0.17 ~ 0.14
Maximum Torque Range oz. / in.
292 ~ 403 ~ 486
Maximum Torque Range kg. / cm.
21.0 ~ 29.0 ~ 35.0
Current Draw at Idle
30 mA
No Load Operating Current Draw
500 mA
Stall Current Draw
6,200 mA
Dead Band Width
1 µs
Physical Specifications
Dimensions (Inches)
1.57 x 0.79 x 1.50
Dimensions (Metric)
40.0 x 20.0 x 38.0
Weight (Ounces)
2.4
Weight (Gram)
68.0
Circuit Type
32bit Programable Digital
Motor Type
Coreless Metal Brush
Gear Material
Titanium
Bearing Type
Dual Ball Bearing
Output Shaft (type / Ømm)
H25T
Case Material
Plastic / Aluminum
Dust / Water Resistance
Splash Proof
Connector Gauge (AWG) / Strand Count
20 / 80
Specification
Specification
| | |
| --- | --- |
| Servo Power | 15.0kg to 24.9kg, 25.0kg + |
| Servo Voltage | Servo 4.8v, Servo 6v, Servo 7.4v |
| Servo Operation | Digital Servo |
| Manufacturer | Hi Tec |
| Gear Material | Metal Gear |
| Servo Size | Standard |
Reviews (0)
Only logged in customers who have purchased this product may leave a review.