£8.50
In stock Product is on the shelf in our store and can usually be dispatched the same day if ordered before 14:30, or collected from the store once order confirmation is received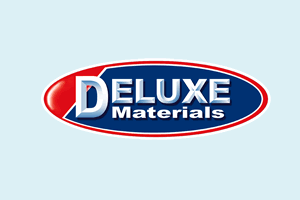 Description
Description
Deluxe Materials Plastic Magic 10 Sec Cement – 40ml (AD83)
Plastic Magic 10 sec cement is a thin liquid plastic cement with a 10-15 sec adjustment time & non-clog action. It is non-toxic, non-flammable with has minimal odour with almost zero emissions when compared to its competitors. It will bond styrene, plastic card, ABS & most model kit plastics. It can be applied to one or both surfaces which can then be adjusted to a perfect position. It is supplied in a stable, anti-spill bottle with a choice of 2 brushes.
Brush Advantages
• High precision and long reach brushes
• The ability to apply a tiny drop of glue at a time
• Access to every last drop in the bottle
Also, unlike other glues Deluxe Materials Plastic Magic 10 second cement will not harden brushes and tips, they require no cleaning!
Specification
Reviews (0)
Only logged in customers who have purchased this product may leave a review.