£11.99
Supplier stock Product is currently available from our supplier and can usually be dispatched within a few days.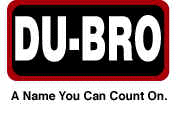 Description
Description
Product Description
Really high quality 2-blade spinners which are simple, easy and safe to install. Each spinner comes with 4 crankshaft adaptors (6mm, 7mm, 1/4ins, 5/16ins shafts) so you don't have to drill out the backplate. The spinner cap bolts to the backplate with a unique nylon insert lock nut design giving a solid and secure hold.
Specification
Reviews (0)
Only logged in customers who have purchased this product may leave a review.