10%

OFF
Supplier stock Product is currently available from our supplier and can usually be dispatched within a few days.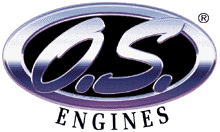 Description
Description
O.S. MAX 55HZ-R L-OS15650
The latest engine in the 600/50 helicopter class borrows much of its technology from the fabulous Max 91HZ-R, to provide class leading power under the most demanding of 3D manouevres.
The latest DRS system (Demand Regulator System) uses a crankcase pressure tap-off to pressurise the fuel tank via a one way valve. The pressurised fuel is then carfully regulated at the carburettor to provide the optimum mixture no matter what demands are placed on it. This is done by using the negative pressure in the carburettor venturi as part of the regulation system.
The carburettor itself has three mixture controls for low/mid and high speed settings. Once set for the fuel demands of your model/type of fuel and muffler, there is rarely any need to change those settings again.
The main mechanics of the engine itself are the same as the regulat Max 55HZ.
Specification

| | |
| --- | --- |
| Displacement: | 8.93cc (0.55cu.in) |

| | |
| --- | --- |
| Power Output: | 2.1PS @ 17000rpm |

| | |
| --- | --- |
| Practical RPM: | 2,000 – 20,000 |
Specification
Reviews (0)
Only logged in customers who have purchased this product may leave a review.