£10.99
Supplier stock Product is currently available from our supplier and can usually be dispatched within a few days.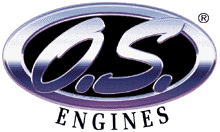 Description
Description
A Medium/Hot glowplug for most types of aero or heli engine. A completely new design of coil is used to enhance performance. Particularly suited to engines running slightly rich to give a stable idle, broad peak needle setting and punchy acceleration. Is very practical for lower aircraft RPM applications. Helicopters will benefit from aa more stable hovering RPM too. Similar specification to Enya no3
Specification
Reviews (0)
Only logged in customers who have purchased this product may leave a review.