£152.00
Supplier stock Product is currently available from our supplier and can usually be dispatched within a few days.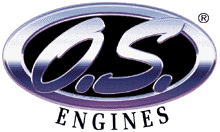 Description
Description
OS Cylinder and piston (22423000)
FEATURES: ABC cylinder liner construction, A aluminum piston with B rass liner that is C chrome plated Non-ringed Three intake ports Porting for smooth

INCLUDES: One Piston One Sleeve

REQUIRES: Assembly into engine. Line up the notch on sleeve with pin on crankcase
Specification
Reviews (0)
Only logged in customers who have purchased this product may leave a review.