£4.75
Supplier stock Product is currently available from our supplier and can usually be dispatched within a few days.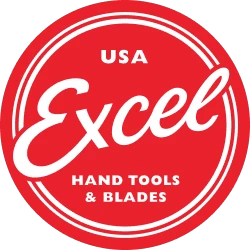 Description
Description
Includes one single K18. 0.375x 5.0in handle with one #11 super sharp blade.
Key Features
Excel's most popular craft knife!
Light weight, aluminum body with comfortable soft grip handle
Fits all standard craft knife blades including Xacto Knife
Engineered with a four jaw aluminum chuck with rear blade release for a more secure hold than your standard light duty knife
Fitted with a shatter resistant safety cap to protect blade during storage
versatile knife perfect for hobby, design, arts and crafts and more.
Made in the USA
Specification
Reviews (0)
Only logged in customers who have purchased this product may leave a review.