5%

OFF
Out of stock Product is not in our store or currently available from our supplier. The item can still be ordered but lead times will vary.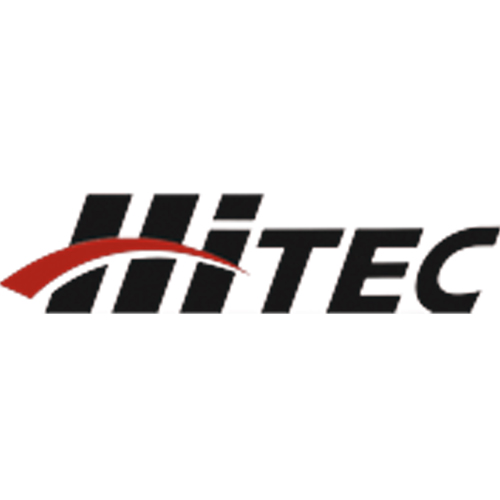 Description
Description
6.0v to 7.4v High Speed
Motor Type – Coreless
Bearing Type – H/D Dual Ball Bearing
Speed (6.0V/7.4V) – 0.08/ 0.07 sec @ 60 deg.
Torque kg./cm. (6.0V/7.4V) – 13.0 / 16.0
Size in Millimetres – 40.00 x 20.00 x 38.00
Weight grams – 68
Gears – Titanium
Hitec is proud to announce the arrival of their brand new, high resolution, high voltage, coreless, ultra premium 83XX series servos, the HS-8360TH, HS-8370TH and HS-8380TH.
The high resolution and response of our new HS-83XX series of servos brings the "wow" factor to your plane, heli and car. Designed with an efficient coreless motor, the industry's leading titanium gear train and 7.4 volt capability, our ultra performance servos provide impressive precision. They are truly the trifecta of servo perfection with the HS-8360TH offering accelerated speed, the HS-8370TH providing swift strength and the HS-8380TH delivering revolutionary force. The rapidfire response and decisive action of each servo elevates your hobby to an entirely new level, whether you are tearing it up with your 1/10th to 1/8th scale off-road vehicle, flying high with your giant scale aircraft or crack rolling with your 600 to 700-size electric or gas-powered helicopter. Prepare to be blown away!
HS-83XXTH Features:
HV Ultra Torque / High resolution
Titanium Gear Train (MK first gear)
Ultra Performance Coreless Motor
Heatsink Case
(8) O-Rings for Water/Dust/Fuel protection
Dual Ball Bearing Supported Output Shaft
Specifications:
HS-8360TH

Voltage

6.0V

7.4V

Torque

13.5 kg.cm

16.5 kg.cm

Speed

0.08 sec/60º

0.07 sec/60º

Dimension

40.0 x 20.0 x 37.0 mm

Weight

68 g
HS-8360TH Servo Specifications
Performance Specifications
Operating Voltage Range (Volts DC)
4.8V ~ 6.0V
Speed (Second @ 60°)
0.08 ~ 0.07
Maximum Torque Range oz. / in.
187 ~ 229
Maximum Torque Range kg. / cm.
13.5 ~ 16.5
Current Draw at Idle
XX mAh
No Load Operating Current Draw
XXX mAh
Stall Current Draw
XXXX mAh
Dead Band Width
X µs
Physical Specifications
Dimensions (Inches)
1.57 x 0.79 x 1.50
Dimensions (Metric)
40.0 x 20.0 x 38.0
Weight (Ounces)
2.4
Weight (Gram)
68.0
Circuit Type
HR Digital
Motor Type
Coreless Metal Brush
Gear Material
Titanium
Bearing Type
Dual Ball Bearing
Output Shaft (type / Ømm)
H25T
Case Material
XXXX
Dust / Water Resistance
N / A
Connector Gauge (AWG) / Strand Count
20 / 80
Specification
Specification
| | |
| --- | --- |
| Servo Power | 15.0kg to 24.9kg, 8.0kg to 14.9kg |
| Servo Voltage | Servo 4.8v, Servo 6v |
| Servo Operation | Digital Servo |
| Brand | Hi Tec |
| Gear Material | Metal Gear |
| Servo Size | Standard |
Reviews (0)
Only logged in customers who have purchased this product may leave a review.