£24.15
Supplier stock Product is currently available from our supplier and can usually be dispatched within a few days.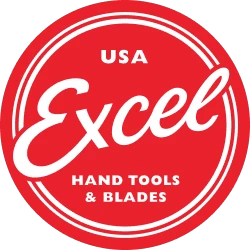 Description
Description
Key Features
Contains 11 Excel tools including knives, pliers, files, clamps and more.
Perfect gift idea for hobbyists, artists, designers, or those with interest in arts and crafts applications
Knives include a 4 jaw aluminium chuck for a more secure blade positioning
Made in the USA.
Product Description
Includes: K1 Light Duty Knife; K10 Snap Blade Knife; 3x assorted blades; Needle Nose Plier with Side Cutters; Sharp Pointed Tweezers; Curved Pointed Tweezers; Swivel Head Screwdriver; Needle Files; Sanding Stick; Large Plastic Clamp; Small Plastic Clamp
Manuals & Parts Explosions
Manual
Knife Set Technical Specifications
Weights & Dimensions
Shipping Weight
0.23kg
0.51lbs
Specification
Reviews (0)
Only logged in customers who have purchased this product may leave a review.