10%

OFF
Hitec HSB9380TH Brushless High Voltage (HV) Ultra Torque Servo
Supplier stock Product is currently available from our supplier and can usually be dispatched within a few days.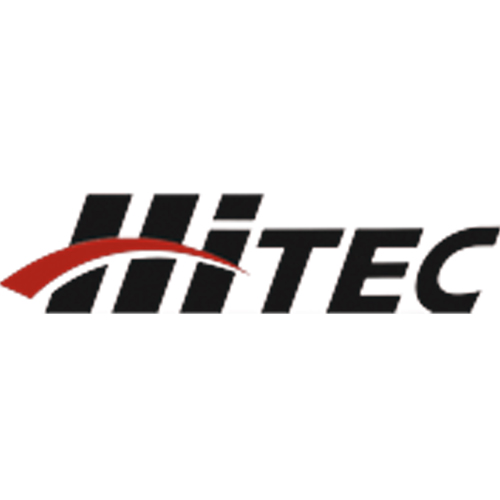 Description
Description
With ultra-efficient Neu Castle brushless motors, titanium gear trains, low current consumption and constant output power, the HSB-93XX series of servos is the perfect match for the most discriminating pilots and racers. The HSB-9360s speed is ideal for helicopter pilots.
Key Features
Ultra efficient Neu-Castle brushless motors
Extremely low power consumption
Durable titanium alloy metal gears with dual ball bearings
Programmable digital amplifier with MOSFET drive
Ultra hardness gear shaft with 3 axial metal bushing
Heat sink for motor
Hybrid MPD (Metal-Plastic-Duralumin) 1st Gear
Water and dust resistance
Constant output
 
Brushless Servo Technology
Hitec rings a significant technological innovation in BLDC servos
HS-9380TH Servo Specifications
Performance Specifications
Operating Voltage Range (Volts DC)
6.0V ~ 7.4V
Speed (Second @ 60°)
0.17 ~ 0.14
Maximum Torque Range oz. / in.
472
Maximum Torque Range kg. / cm.
34
Current Draw at Idle
27 mA
No Load Operating Current Draw
250 mA
Stall Current Draw
2,100 mA
Dead Band Width
1 µs
Physical Specifications
Dimensions (Inches)
1.57 x 0.79 x 1.50
Dimensions (Metric)
40.0 x 20.0 x 38.0
Weight (Ounces)
2.4
Weight (Gram)
68.0
Circuit Type
EBL Digital
Motor Type
Brushless
Gear Material
Titanium
Bearing Type
Dual Ball Bearing
Output Shaft (type / Ømm)
H25T
Case Material
Plastic / Aluminum
Dust / Water Resistance
Splash Proof
Connector Gauge (AWG) / Strand Count
20 / 80
Constant Output
Regardless of your power input (6.0V – 8.4V) Hitecs brushless servos will maintain constant output power throughout your flight or racing.
BLDC Servos Programmable Digital Circuit
You can utilise Hitecs PC interface to customise your brushless servos to maximise your performance in a multitude of applications.
Hybrid MPD (Metal-Plastic-Duralumin) 1st Gear
The metal plastic and duralumin hybrid 1st gear gives our brushless servos maximum performance and durability even in the touchest applications. The plastic within the MPD prevents inadvertent electrical contact with the aircraft or vehicles hardware.
Ultra Low Current Consumption
Energy efficiency is a common interest for all modelers. By designing servos which consume only 1/5th of the power of existing brushless servos Hitec engineers have successfully achieved low power consumption and our goal for combining efficiency and dynamics in a brushless servo technology.
PAD
The Power Absorbing Device prevents the backflow of current to devices that cannot accept it.
Specification
Specification
| | |
| --- | --- |
| Servo Power | 25.0kg + |
| Servo Voltage | Servo 6v, Servo 7.4v |
| Servo Operation | Digital Servo |
| Manufacturer | Hi Tec |
| Gear Material | Metal Gear |
| Servo Size | Standard |
Reviews (0)
Only logged in customers who have purchased this product may leave a review.