19%

OFF
In stock Product is on the shelf in our store and can usually be dispatched the same day if ordered before 14:30, or collected from the store once order confirmation is received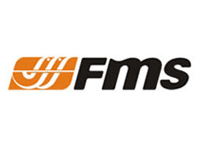 Description
Description
Only 1 kit available at this price.
FMS YAK 130 EDF 70MM FS0226G
FMS have been committed to the development and production of propeller aircraft for many years and they have never stopped enhancing their products. Utilizing many of the new concepts from their propeller aircraft, FMS are upgrading and adding new and exciting Electric Ducted Fan models to the line-up of aircraft.
First in line for improvement is the Yak130, which features a new and improved 70mm fan unit for superior performance. The craftsmanship that has gone into this model began with the initial concept prototype, after which refinements were determined and implemented bringing to you the most accurately defined Yak on the current market.
Some of the improvements and redesign include a plastic leading edge on the air inlet duct, providing a smooth flow of air into the duct while protecting the inlet from any possible damage from a less than perfect landing. Everything has been finely detailed from the panel lines, cockpit interiors, scaled pilot to the removable drop fuel tank. Assembly time has been redesigned to make the time in getting ready for flight even quicker and easier. There is a main spar tube that runs through the fuselage and wings to help strengthen the airframe which is then fastened with screws. The surface control horns and wires are preinstalled and utilize a ball link design which results in very accurate flight control.
The overall performance has been a major consideration for the Yak, and using the latest 12-blade 70mm ducted fan with the Predator 2860-KV1850 motor and 70 AMP ESC has resulted in greater power and speed with a 6S battery, the added bonus to this power system is the new 12 blade ducted fan, you can hear the power that it provides. The landing gear retract units use a 3.5mm strut wire for support and strength for those less than perfect landings, all the servos are pre-mounted and are a digital design, making precise manoeuvres possible whether in high or low speed flight.
FMS Yak-130 Features:
Scaled appearance, with pilot, oil tank, retractable landing gear
Powerful inner running motor with latest 70mm 12 blades ducted
High quality Predator 70A ESC
Metal digital servos for better control
Retractable front and rear landing gear
Function Flaps
Ball link design
Button type canopy, set free from fall-off problem
Easy assembly of main wing set
Water-based paint for better colour and look
Spec Check:
Wingspan: 800mm
Length: 1060mm
Flying Weight: 1900g
Power System: Brushless 2860-KV1850
Speed Control: 70A
CG (centre of gravity) 80-85mm
Propeller: 70mm 12 blade
Servos: 9g x 8
Please Note: This is sold in ARTF format and requires Radio System, 6S 22.2V 3000mAh 35C LiPo, Charger and AA batteries.
Reviews (0)
Only logged in customers who have purchased this product may leave a review.