11%

OFF
Supplier stock Product is currently available from our supplier and can usually be dispatched within a few days.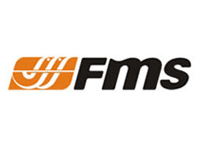 Description
Description
FMS T-28 Trojan 800MM V2 W/Reflex Gyro FMS032P-REFV2
This is the new version 2 of the FMS 800mm T-28 Trojan. This plane is a massive improvement over the original version. The level of scale detail is much higher. This is a very good looking plane. Not only is the level of scale detail better, but the plane is much higher quality in addition to having hugely improved flight characteristics. This FMS 800mm T-28 V2 has much better flight characteristics.
FMS T-28 Trojan 800MM Features:
Upgraded with Reflex Gyro Flying Control system, make the flying more stable
Many scale features including three blade painted propeller, steerable nose gear, hand painted pilot figures, and US Navy trainer graphics
Reinforced main landing gear and steerable nose gear
Upgraded FMS proprietary servos
Upgraded brushless motor – better quality
Improved body design and Center of Gravity (CG) -makes this version 2 easier to control
Durable EPO foam construction
FMS T-28 Trojan 800MM Specifications:
Wingspan: 800mm/31.5 in
Overall Length: 670mm(26.3in)
Flying Weight: Around 470g
Motor Size: 3015 KV1700 Powerful Out runner Brushless Motor
ESC: 20A Brushless ESC
Servo: 9g Servo x 4
Radio: 4 Channel (Not Included)
CG (center of gravity): 65mm (From Leading Edge)
Prop Size: 7 x 6, 3Blade Propeller With Spinner
Recommended Battery: Li-Po 7.4V 1,000mAh 15C with JST Connector (Not Included)
Aileron: Yes
Elevator: Yes
Rudder: Yes
Flaps: No
Retracts: No
Approx. Flying Duration: 6 minutes
Minimum Age Recommendation: 14+
Experience Level: Beginner
Recommended Environment: Outdoor
Assembly Time: 30 minutes
Is Assembly Required: Yes
Material: Durable EPO (foam)
For further information: on flying your RC plane in a safe and responsible manner please check out https://bmfa.org/
We also have other planes on our website: RC Planes
Specification
Specification
| | |
| --- | --- |
| Aircraft Type | Scale |
| Assembly | ARTF & PNP |
| Brand | FMS |
| Power | Electric |
Reviews (0)
Only logged in customers who have purchased this product may leave a review.
---
You may also like…
15%

OFF

FMS 800MM A6M ZERO ARTF V2

Add to basket

In stock Product is on the shelf in our store and can usually be dispatched the same day if ordered before 14:30, or collected from the store once order confirmation is received