10%

OFF
In stock Product is on the shelf in our store and can usually be dispatched the same day if ordered before 14:30, or collected from the store once order confirmation is received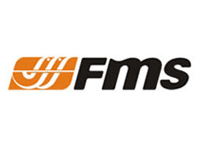 Description
Description
FMS Futura V2 80MM EDF ARTF FMS112P-REFV2
A legend reborn – The FMS 80mm FUTURA V2
The FMS Futura is a licensed sport jet developed by FMS in conjunction with Tomahawk- Aviation. Designed by a Sino-German team of engineers, the Futura represents the pinnacle of what a foam jet can be.
While retaining V1 features such as the CNC metal trailing-link landing gear for rough field operations, robust airframe with high-strength wing spars, oversized electronics bay etc. The FMS 80mm Futura V2 is upgraded with 13g all-metal analog servos for increased precision and torque, improved plug-type connectors that are durable and reliable, and an attractive blue paint scheme.
Powering the Futura V2 is an industry-leading Hobbywing 100A ESC paired with an uprated 3280-KV2100 motor turning an 80mm 12 bladed fan- delivering breathtaking power with absolute confi-dence.
Pedigree matters! Fly the ultimate sports jet- the FMS 80mm Futura V2!
FMS Futura V2 FEATURES
Power system: Hobbywing 100A ESC, 3280-KV2100 motor, 80mm 12 bladed fan
CNC all-metal landing gear. 10mm diameter worm drive, trailing-link suspension, highly precise and robust.
All servos upgraded to 13g all-metal analog units for improved precision and torque
Large tires- suitable for rough-field operations
Oversized electronics bay for easy maintenance and accepts large capacity batteries
Glue-less assembly, the aircraft is built with only 10 screws
Environmentally friendly water-based paint
Newly designed latch prevents unexpected canopy release in flight
Improved plug-type connectors for added durability and reliability
Attractive light-blue paint scheme
FMS Futura V2 SPECIFICATIONS
Wingspan: 1060mm/41.7in
Overall Length: 1170mm/46.1in
Flying Weight: Around 2500g
Motor Size: 3280-KV2100
ESC: 100A
Servo: 13g metal analog Servo x 8
Radio: 6 Channel
CG (center of gravity): 100-105mm (From Leading Edge)
Recommended Battery: Li-Po 22.2V 4000mAh 35C
Battery Connector: XT-90
Aileron: Yes
Elevator: Yes
Rudder: Yes
Flaps: Yes
Retracts: Yes
Approx. Flying Duration: 3-5 minutes
Minimum Age Recommendation: 14+
Experience Level: Intermediate
Recommended Environment: Outdoor
Assembly Time: 15 minutes
Is Assembly Required: Yes
Material: Durable EPO
REQUIRED TO COMPLETE
Transmitter
Receiver
Battery and Charger
AA Batteries
For further information: on flying your RC plane in a safe and responsible manner please check out https://bmfa.org/
We also have other planes on our website: RC Planes
Specification
Specification
| | |
| --- | --- |
| Aircraft Type | Jet & EDF |
| Assembly | ARTF & PNP |
| Brand | FMS |
| Power | Electric |
Reviews (0)
Only logged in customers who have purchased this product may leave a review.
---
You may also like…
15%

OFF

FMS 800MM A6M ZERO ARTF V2

Add to basket

In stock Product is on the shelf in our store and can usually be dispatched the same day if ordered before 14:30, or collected from the store once order confirmation is received