15%

OFF
Supplier stock Product is currently available from our supplier and can usually be dispatched within a few days.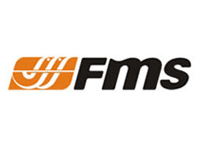 Description
Description
FMS FCX 1/24 Power Wagon
FCX24 is positioned as a high-performance crawler chassis. The carframe is made of high-strength nylon. Compared with the trapezoidal beam spliced by metal side beams and plastic trusses, the overall weight is lighter and the strength is higher. The mid-mounted power assembly has a low center of gravity and integrates the 2-speed transmission, transfer case and 130 motor. The power is transmitted to the front and rear axles through the universal joint drive shaft. The axles are equipped with wheel side reducers, commonly known as "portal axle", which can increase the ground clearance of the differential tooth pack and improve the passability.
The crawlersare generally equipped with front and rear straight axles to simulate the locked state of the real car differential to improve off-road passing ability. The FCX24 is equipped with a straight axle by default, but the planetary gear differential can also be replaced with high-viscosity silicone oil to simulate the driving effect of an LSD limited-slip differential. After installing the differential, the ultimate climbing ability will be reduced, but a smaller turning radius and a more stable high-speed driving quality can be obtained. Simply put, the straight axle is suitable for extreme climbing, and the limited-slip differential is suitable for high-speed off-road. The choice is yours.
The two-speed gearbox uses the CH3 of the remote control and is operated by a 9G steering gear. The low gear reduction ratio is 99, which is larger than that of similar products currently on the market. The torque output is strong, and easy for extreme climbing. The high gear reduction ratio is 24.75, and the speed is higher than that of all similar products currently on the market. You can experience the fun of high-speed breakthrough, small jump, and even heading up.
Stainless steel ball bearings are always the favorite of players, but in order to reduce the street price, most brands will choose bushings as a replacement for all or part of the bearings. However, considering that players need to completely disassemble the whole car to upgrade the bearings in future, which is slow and laborious, FCX24 chooses to pre-install the whole car with a total of 24 bearings, which does not need to be disassembled and re-upgraded, saving time and effort, and addresses the concern once for all.
As the first product of the FCX24 series, the car body is the POWER WAGON in 1949, which appeared in the form of a mud off-road truck. We put the reason and future development in this story to share with you.
2.4G 4-channel digital proportional remote control system, in addition to normal driving and steering control, the CH3 is used to control shifting, and the CH4 is reserved for players' imagination expansion. It is also equipped with a lighting control module, and the headlights can be switched between high and low beams. In addition, interfaces for taillights and turn lights are reserved for players to modify.
Unlike previous FMS products, FCX24 focuses more on sports performance. A large number of upgraded and modified parts such as metal gears, shock absorbers, high-performance motors, radiators, and wheel hub counterweights will be launched simultaneously. Players from all over the world, look forward to you creating your own unique FCX24.
FEATURES
Ready To Run Model
Two Speed Transmission
Portal Axle
24 Ball Bearings Full Set
Metal Gears Steering Servo
Four Link Suspension
High Strength Integrated Nylon Frame
Power Wagon Polystyrene Body
Rapid Separation Car Body
Nylon Roll Cage
Painted Body
Remote Control Lighting System
Original Personalized Stickers
SPECIFICATIONS
Radio Control: 118 x 73 x 145mm, 130g (Battery not Included)
Model Vehicle: 210 x 124 x 132mm, 390g(Battery not Included)
Tyre: Φ 60×20mm
Wheel Base: 138mm
Minimum Ground Clearance: 26mm
Approach Angle: 68°
Departure Angle: > 90 °
Driving Speed: 8km/h Max
Remote Distance: 30m
Play Time: 20 minute
WHAT'S INCLUDED
1 x 1:24 FCX24 Power Wagon RTR
1 x 2.4GHz Radio
1 x 2-in-1 Receiver / 20A ESC (installed)
1 x 131 Brushed Motor (installed)
1 x 3-wire 9g Metal Servo (installed)
1 x 7.4V 380 mAh Battery
1 x USB Battery Charger
1 x Hex Wrench Socket
1 x Product Manual
REQUIRED TO COMPLETE
Specification
Specification
| | |
| --- | --- |
| Brand | FMS |
| Assembly | RTR (Ready to Run) |
| Drive | 4wd |
| Motor Type | Brushed |
| Scale | 1:24 |
Reviews (0)
Only logged in customers who have purchased this product may leave a review.