10%

OFF
Supplier stock Product is currently available from our supplier and can usually be dispatched within a few days.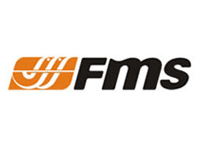 Description
Description
FMS F4U Corsair V3 1700MM ARTF FMS130P-REFV2
The Chance Vought F4U Corsair was a carrier-capable fighter aircraftthat saw service primarily in World War II and the Korean War. Demand for the aircraft soon overwhelmed Vought's manufacturing capability, resulting in production by Goodyear and Brewster: Goodyear-built Corsairs were designated FG and Brewster-built aircraft F3A. From the first prototype delivery to the U.S. Navy in 1940, to final delivery in 1953 to the French, 12,571 F4U Corsairs were manufactured by Vought, in 16 separate models, in the longest production run of any piston-engined fighter in U.S. history (1942–1953).The Corsair served in the U.S. Navy, U.S. Marines, Fleet Air Arm and the Royal New Zealand Air Force,as well as the French Navy Aéronavaleand other, smaller, air forces until the 1960s. It quickly became the most capable carrier-based fighter-bomber of World War II. Some Japanese pilots regarded it as the most formidable American fighter of World War II, and the U.S. Navy counted an 11:1 kill ratio with the F4U Corsair. As well as being an outstanding fighter, the Corsair proved to be an excellent fighter-bomber, serving almost exclusively in the latter role throughout the Korean War and during the French colonial wars in Indochina and Algeria.
The FMS F4U-4 Corsair is a remarkably scale tribute to this warbird icon that's a blast to fly. Most of its details, including the paint scheme, are already applied for you. A pair of 90 degree rotating landing gear and the easily mounted oil tanks, a set of rocket. The full function flaps made the flying more scale, In the air, its potent 14*8 propeller will deliverall the power you need for high-speed strafing runs and spirited sport aerobatics.
FMS F4U Corsair V3 FEATURES
Easy to assemble and almost no glue required
Excellent scale and super detailed pilot figure
Full function high-scale flaps
Reliable working sequential retract doors
Working high-scale navigation lights
Excellent Performance and Stability!
Detachable main wings excellent for transportation
FMS F4U Corsair V3 SPECIFICATIONS
Wingspan: 1700mm
Overall Length: 1360mm
Flying Weight: Around 5200g
Motor Size: Brushless 5060-KV300
ESC: 80A
Servo: 17g*8, 17g*2, 9g*2
CG (center of gravity): 115-125mm
Prop Size: 18*11, 4-bland
Aileron: Yes
Elevator: Yes
Rudder: Yes
Flaps: Yes
Retracts: Yes
Approx. Flying Duration: 6 mins
Experience Level: Intermidiate
Wing Load: 97.8g/dm²
Wing Area: 54.2g/dm²
Assembly Time: 20 minutes
REQUIRED TO COMPLETE
Transmitter
Receiver
Battery and Charger
AA Batteries
For further information: on flying your RC plane in a safe and responsible manner please check out https://bmfa.org/
We also have other planes on our website: RC Planes
Specification
Specification
| | |
| --- | --- |
| Aircraft Type | Scale |
| Assembly | ARTF & PNP |
| Brand | FMS |
| Power | Electric |
Reviews (0)
Only logged in customers who have purchased this product may leave a review.
---