15%

OFF
Out of stock Product is not in our store or currently available from our supplier. The item can still be ordered but lead times will vary.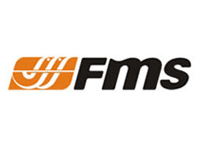 Description
Description
FMS ASW-17 2500MM ARTF w/o TX/RX/BATT
FMS is proud to announce the brand-new 2500mm ASW-17!
True to the FMS spirit, no detail was overlooked in the design of the ASW-17. The FMS engineers made 4 expensive tooling adjustments just to micro-adjust the aerofoil for perfect efficiency.
The wing, vertical and horizontal stabilizers are designed with a snap-together structure. With a simple snap, the surfaces attach to the fuselage with pinpoint precision- no screws or glue necessary! Build the aircraft in as little as 3 minutes!
Like the 3000mm Fox, the ASW-17 has a pre-installed carbon fibre spar that ensures wing rigidity in high-G manoeuvres.
To achieve the same dihedral as the real aircraft, the ASW-17 was designed with a specialized CNC aluminium spar joiner- allowing the aircraft to maintain its wing geometry during demanding flight routines.
Performance-wise, a high-quality Hobbywing 40A ESC paired with a Predator 3541-750KV motor provides ample power with a 4S pack to perform most aerobatic manoeuvres. (Recommended battery 14.8V 2200-2600mAh 35C)
If efficiency, stability and aerobatic capabilities are what you seek in a glider, look no further than the FMS 2500mm ASW-17!
Features:
– Predator 3541 motor and 40A ESC
– Snap together assembly, no glue necessary
– Two piece wing
– Functional flaps
– Fold away high efficiency propeller
– Made of highly durable EPO
For further information: on flying your RC plane in a safe and responsible manner please check out https://bmfa.org/
Specification
Specification
| | |
| --- | --- |
| Aircraft Type | Glider |
| Assembly | ARTF & PNP |
| Brand | FMS |
| Power | Electric |
Reviews (0)
Only logged in customers who have purchased this product may leave a review.
---