15%

OFF
Out of stock Product is not in our store or currently available from our supplier. The item can still be ordered but lead times will vary.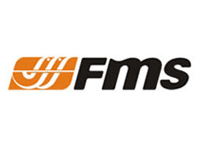 Description
Description
FMS 64MM RAFALE EDF ARTF W/REFLEX W/O TX/RX/BATT
Designed by the French Dassault company, the Rafale is a highly maneuverable delta-winged fighter with a full-flying canard. With excellent dogfighting, carrier operations and air to surface attack performance the Rafale has been able to gain worldwide success.
While the FMS 80mm Rafale has attracted extensive attention, we've also noticed flight fans wiliness to of collect Rafales of different sizes and trim schemes. After two rounds of voting at home and abroad, the 64mm "NATO Tiger Meet" stood out from all other competitors. After six rounds of testing, the FMS 64mm Rafale "NATO Tiger Meet" has lived up to everyone's expectations and is now officially launched.
Developed to replicate both the looks and performance of the real aircraft, FMS has dedicated its decades long experience into designing the 64mm Rafale. The 64mm Rafale has a high degree of restoration, within the maximum range allowed by the budget. Details such as scaled outlines, delta wing, pilot figure, cockpit interior, panels, removable armaments, auxiliary fuel tanks, refueling probe, targeting sensor, exhaust
grilles are all featured on the model.
Like all other FMS aircraft, the 64mm Rafale was designed to reduce build time to a minimum and experienced builders can complete the build process in as little as 5 minutes. The 64mm 11-bladed EDF with 2840 brushless motor and 40A high performance ESC easily accomplishes fighter jet maneuvers with realistic sound and speed.
Go get a masterpiece and add the FMS Rafale to your hangar!
FEATURES
Wingspan 740mm
Length 1064mm
Motor Brushless 2840 KV3150
ESC 40A
Servos 9g x 4pc
EDF 64mm 11 blades
Includes Reflex V2 Gyro
Aileron/Elevator/Rudder/Fixed Landing Gear
SPECIFICATIONS
Wingspan: 740mm /29 in
Overall Length: 1064mm /42 in
Flying Weight: Around  1150g
Motor Size: 2840 KV3150
ESC: 40A
Servo: 9g Servo x 4pcs
Radio: 6 Channel
CG (center of gravity): 90-100mm(From Leading Edge)
EDF: 64mm 11blades
Recommended Battery: 14.8V2200mAh-2600mAh 25c
Aileron: Yes
Elevator: Yes
Rudder: Yes
Flaps: No
Retracts: No
Approx. Flying Duration: 3 minutes
Minimum Age Recommendation: 14+
Experience Level: Intermediate
Assembly Time: 10 minutes
Wing Load: 51  g/dm² (  0.1oz/in²)
Wing Area: 22.5 dm²  ( 348.6 sq.in)
REQUIRED TO COMPLETE
Transmitter
Receiver
Battery
(Recommended battery 14.8v 2200-2600mAh 25c)
Specification
Specification
| | |
| --- | --- |
| Aircraft Type | Jet & EDF |
| Assembly | ARTF & PNP |
| Brand | FMS |
| Power | Electric |
Reviews (0)
Only logged in customers who have purchased this product may leave a review.