£7.99
In stock Product is on the shelf in our store and can usually be dispatched the same day if ordered before 14:30, or collected from the store once order confirmation is received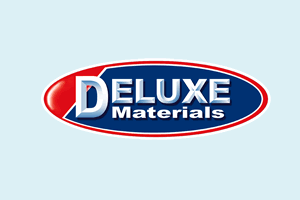 Description
Description
Deluxe Materials Roket Max (Thick) – 20g
Each of Deluxe's Cyanos are designed each targeted at a specific modelling requirement. All are the high quality, triple-distilled variety for the best adhesion to a wide variety of materials. This is the more viscous gap filling formula. Don't be fooled by cheaper alternatives that just do not have the same performance.
Supplied in a Fluorocarbon treated bottle for anti-clog action and extended life. The Fluorocarbon treatment blocks moisture coming through polythene (Prevents moisture penetration).
Specification
Reviews (0)
Only logged in customers who have purchased this product may leave a review.