£19.25
Supplier stock Product is currently available from our supplier and can usually be dispatched within a few days.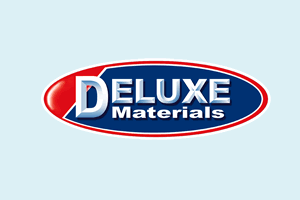 Description
Description
Deluxe Aero Tech is a specially formulated epoxy for bonding composite mouldings. Aero Tech forms high strength joints and fillets. Gels in 3-4 hours and sets in 24 hours.This tough epoxy was formulated to bond Epoxy GRP, carbon fibre, aluminium alloy, ply/hardwood and more. It is ideal for formers, engine and undercarriage mounts, servo mounts and bulkheads.



This handy 50ml cartridge is designed for use in Aero Tech dispenser (S-SE57) and comes with a handy mixing nozzle.



Note: Mixed adhesive may be stored in freezer for 4-6 hrs and re-used.
Specification
Reviews (0)
Only logged in customers who have purchased this product may leave a review.