£3.49
Out of stock Product is not in our store or currently available from our supplier. The item can still be ordered but lead times will vary.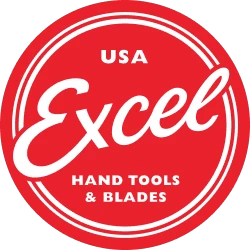 Description
Description
Includes a pack of two router blades measuring 1.19×0.313in edge with a 0.2in shank.
Key Features
Small round carving router perfect for relief carving and fine detailing.
Fits Excel's K7 Carving Knife, K2 Aluminum Knife, K5 Heavy Duty Plastic Knife, and K6 Heavy Duty Aluminum Knife.
Used for shaving, carving wood, wax, linoleum, vinyl, foam, rubber and clay.
Made from durable carbon steel.
Made in the USA.
Specification
Reviews (0)
Only logged in customers who have purchased this product may leave a review.