10%

OFF
In stock Product is on the shelf in our store and can usually be dispatched the same day if ordered before 14:30, or collected from the store once order confirmation is received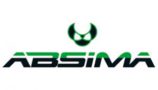 Description
Description
Absima SR2S 2 Channel Radio
Absima's SR2S is the perfect choice for hobby level rc drivers. No matter if car or boat! The A.F.H.D.S. 2,4Ghz System secures reliable transmission and range. Made for pure driving pleasure!
A.F.H.D.S. 2.4Ghz system
2-channel stick radio
Servo reverse function
LED indicator
Trim function
Power: x8 AA
Size: 189x97x295mm
Weight: 575g
A.F.H.D.S. 2.4Ghz system
3-channel receiver "R3FS"
4.8 – 6.0V
"Failsafe" function
Measurement: 35 x 21 x 12mm
Weight: 10g
Absima SR2S 2 Channel Radio
Specification
Reviews (0)
Only logged in customers who have purchased this product may leave a review.