6%

OFF
Supplier stock Product is currently available from our supplier and can usually be dispatched within a few days.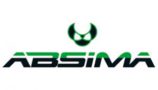 Description
Description
Absima SHERPA-PRO 1:10 EP Crawler CR3.4 Metalic Red RTR
The CR3.4 SHERPA PRO is the best we can offer! In addition to the outstanding features offered by the CR3.4 chassis, we now add the ever-popular Quicrun 1080 WP speed controller from HOBBYWING. Working in conjunction with a 755 brushed motor, the programmable controller really gets the absolute most out of the car
HOBBYWING Quicrun 1080 WP speed controller with programming box – 15 programmable features in cooperation with the 2-speed gearbox and independently lockable differentials! This configuration leaves absolutely nothing to be desired!
755 motor for even more power! 15x5T and 8800 rpm
25kg metal gear servo!
Steel driveshafts – more weight and almost indestructible!
Complete gear set made of steel – made for eternity!
The paint in metallic red and the cockpit with driver figure included – So the PRO is also an optical highlight!
Other Features:
Aluminum shock absorbers with 3mm piston rods (tuning springs available)
Portal axles
Steel drive shafts
2-speed transmission
Lockable differentials (front and rear independent)
Adjustable slipper clutch
6-channel remote control
Front/rear lighting
Extremely detailed body with many attachments
Car Specs:
Length: 542mm
Wide: 250mm
Height: 240mm
Wheel base: 313mm
Ground clearance: 53mm
Weight: 2970g
Approach angle: 60°
Departure angle: 45°
Steering angle max: 45.8°
Wheels: Beadlock 1.9″ 32x69mm
Tires: 43x120mm
Shock absorber length: 90mm
Viscosity shock absorber oil: 500cps
Gears: Hi 1/15.1 / Lo 1/37.1
Drive: 4WD
Electronic Specs:
ESC: Hobbywing QuicRun 80A brushed/waterproof with XT60-plug and T-plug adapter (BEC 6V@3A; 7.2V NiMh & 2S-3S LiPo suitable)
Motor: 755 high-torque brushed motor 15x5T / 8.800 U/min
Steering servo: 25kg metal gear, digital und waterproof
Mini Servos: 0,9kg, waterproof
Remote control: 6-channel 2.4GHz (4.8 – 12.0V LiPo-suitable)
Box Contents:
Crawler CR3.4 "Sherpa PRO" RTR
6-channel remote control
Programm box
Sticker sheet
Manual
Absima SHERPA-PRO 1:10 EP Crawler CR3.4 Metalic Red RTR
Added accessories like lights, wheels, bodys and other upgrades also available via our website:
https://www.tjdmodels.com/product-category/rc-cars/
Also if you're starting into the hobby and want latest information on racing and where to drive check out:
Specification
Specification
| | |
| --- | --- |
| Assembly | ARTR (Almost Ready to Run) |
| Drive | 4wd |
| Brand | Absima |
| Motor Type | Brushed |
| Scale | 1:10 |
| Surface type | Rock Crawler |
Reviews (0)
Only logged in customers who have purchased this product may leave a review.