15%

OFF
In stock Product is on the shelf in our store and can usually be dispatched the same day if ordered before 14:30, or collected from the store once order confirmation is received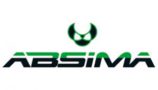 Description
Description
Absima Mamba 7 Green Rock Racer Brushless ARTR 1:7 17001
That was the first comment when we took the prototype out for its first test drive. Size aside, this vehicle offers so much that we dont even know where to start. The name MAMBA resulted from our first experiences, because the driving behavior could be described as biting. However, the built-in electronics and the remote control offer enough possibilities to adapt the vehicle to the respective driving skills of the pilot despite all its power.
The maximum speed is in your own hands!
On one hand, you can throttle the vehicle down to a humane maximum speed using a rotary knob on the remote control. On the other hand, a beginner mode is available, which can also be set via the remote control and reduces the maximum power to 50%. The operation is basically also possible with 2x 2S LiPos. However, if you want to get the full performance of +/- 100 km/h, you should tend to very powerful 2x 3S LiPo batteries with a high C-rate (60C +) and good internal resistance. For further fine tuning, a separately available programming box is available.
Highlights:
4282 size Brushless Motor with 2000KV
Aluminum Middle Differential Case
Hardened steel drive components
4mm One-Piece Aluminum Chassis Plate
Biteful design!
A multi-piece very detailed body available in neon-green or neon-orange
LED front headlights, taillights and light bar on the roof
Fully detailed interior with 2 figures, dashboard and control panel
Roll cage, driver safety nets
Multi-terrain wheels with beadlock-look and closed hubcaps
Full size spare wheel
Optional mountable wheelie bar
Absima Mamba 7 Green
Chassis and Drive Units:
One-Piece 4mm aluminum chassis – anodized and with ABSIMA engraving
Tower-to-Tower Aluminum braces for maximum durability
Center differential with sturdy aluminum housing
Metal differential outdrives
5mm Steel drive shafts and CVD shafts at the front
6mm CNC Aluminum shock towers
Adjustable aluminum oil-filled shock absorbers
Aluminum wheel hubs and steering arms
Aluminum steering brace
Aluminum wishbone bracket front and rear
Aluminum motor mount and center differential mount
Wishbones made of glass fiber reinforced material
5mm Threaded rods front and rear
Completely ball bearing mounted drive train
Extra-rugged front bumper and spare wheel holder
Stabilizer set front and rear
Electronic components:
The ABSIMA CR4S 4-channel remote control including R4WP-Micro receiver has a foam rubber steering wheel and a beginner mode which reduces the engine power to 50%. In addition, you have 2 more channels available to control, for example, the separately available mechanical handbrake.
Fast and precise 25kg steering servo with metal gear.
Big car, big motor! A 4282 brushless motor with 2000KV provide plenty of propulsion. This monster with 42mm diameter and 82mm length is cooled by two 30mm high-speed fans.
The ESC with its 150A continuous current also has a fan which ensures a perfect operating temperature. The electronics are powered by either two 2S batteries or two 3S batteries with XT90 high current connectors which fit perfectly into the two battery compartments in the rear of the vehicle. Due to the well thought-out distribution of all components, an optimal weight distribution is guaranteed.
Full Features:
Scale: 1/7
Drivetrain: 4WD
Length: 680mm
Width: 380mm
Height: 230mm
Weight: 5,8kg (without batteries)
Ground Clearance: 55mm
Wheelbase: 419mm
Track front/rear: 330mm/320mm
Chassis: One-Piece 4mm Aluminum Chassis Plate
Suspension: Independent
Shock Absober (front): 110mm, oil-filled
Shock Absorber (rear): 130mm, oil-filled
Wheels: 165x63mm, All-Terrain
Rims: ø90mm; Beadlock-look
Ball Bearing: Complete ball bearing drive train
Motor Type: Brushless, Sensorless
Motor Power: 2000KV
Motor Size: 4282 (ø42mm x Length 82mm)
Motor Cooling: 2* High-Speed Fans mounted on a Aluminum Heatsink
Pinion: 13T, Modul 1.0
Spur Gear: 50T
Final Drive Ratio: 15.1
Electronic Speed Controller: 150A ESC with XT90 Plugs and Cooling Fan
Load: 150A Continuous / 720A Peak
BEC: 6.1V or 7.4V / 3A (Switch Mode)
ESC programmable: YES (with optional program box)
Drive System: 5mm CVD Shafts (front) and 5mm Metal Cardan Shafts
Battery Compartments: 4,9 x 15,5 cm
Operation with: 2* 2S/7.4V LiPo Batteries or 2* 3S/11.1V LiPoBatteries
High Speed: +/-100 km/h (with 2x 3S LiPo batteries)
Radio: "CR4S 4-Channel 2.4GHz
Steering Servo: 25kg, Metal Gear
Includes:
1/7 Rock Racer MAMBA 7 6S RTR – GREEN VERSION
4-CH Radio CR4S including R4WP-Micro Receiver
17mm Aluminum Wheel Wrench
Various spare parts (Velcro, beadlock screws…)
Manuals for Car and Radio (DE/ENG/FR)
Requires:
LiPo Batteries x2 7.4v or x1 11.1v LiPos with XT-90 Connectors
Suitable LiPo Balance Charger
LiPo Charge Bag (recommended)
x4 AA Batteries for Transmitter
Added accessories like lights, wheels, bodys and other upgrades also available via our website:
https://www.tjdmodels.com/product-category/rc-cars/
Also if you're starting into the hobby and want latest information on racing and where to drive check out:
Specification
Specification
| | |
| --- | --- |
| Assembly | ARTR (Almost Ready to Run) |
| Drive | 4wd |
| Brand | Absima |
| Motor Type | Brushless |
| Scale | 1:7 |
| Surface type | Off road |
Reviews (0)
Only logged in customers who have purchased this product may leave a review.