5%

OFF
Supplier stock Product is currently available from our supplier and can usually be dispatched within a few days.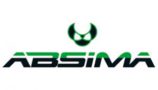 Description
Description
Absima CR7P 7-Channel Radio 2.4GHz ANT 2000011
This remote control system uses the new 2.4 GHz ANT protocol – "enhanced automatic frequency hopping digital system", consisting of a CR7P transmitter and a R7FS receiver.
There are 7 channels available. The system is ideally suited for crawlers, on-road cars, off-road cars, drift cars and boats.
The large 3,5 x 7,0cm DOT Matrix Display shows all selected parameters clearly.
Description of the channels:
CH1: Steering wheel
CH2: Throttle (Trigger)
CH3: SW1 knob
CH4: SW2 knob
CH5: SW3 3-way switch
CH6: VR1 rotary switch
CH7: VR2 3-way toggle switch
Absima CR7P Features:
5-way navigation button
5-way trim switch
New "ANT" 2.4GHz protocol
Various MIX functions (program mixer, dual motor mixer, 4-wheel steering mixer)
Supports 4* AA batteries or 2S LiPo battery as power supply
2-way data transmission
20 model memories
Beginner Mode
Timer / lap counter
Standard functions like REV / EPA / SUB TR / D/R and CURVE settings
Internal antenna
Calibration program
Lightweight and compact design weighing only 305g (without batteries)
Up to 300m range
Specifications:
Remote control CR7P:
Frequency: 2.4GHz
Channels: 7
Model type: cars, boats
RF frequency 2.4GHz; ISM: 2.4G protocol ANT
Maximum power: <20 dBm (EIRP) (EU)
Receive sensitivity: ≤-99dBm
Channel resolution: 1024
Undervoltage warning: YES
Date output: PWM/PPM/i-BUS/S.BUS
Input power: 4-9 V/DC
Battery: 1.5 AA * 4 / 2S Lipo (JST)
Data output type: -C- interface
Charging interface: NO
Antenna type: Built-in single coaxial cable antenna
Display Mode 128*64 LCD (DOT matrix screen, backlit)
Distance: ≥300 m (ground)
Working current: approx. 110mA/6V
Temperature range: -10?~+60?
Humidity range: 20-90%
Size: 136.4 x 111.8 x 197.5mm
Weight: 305g
Receiver R7FS (2020017):
Model: R7FS
Frequency: 2.4GHz
Channels: 7
Waterproof: NO
RF Frequency: 2.4GHz ISM RF Standard: ANT
Input power: 3.5-9 V/DC
Weight: 8g
Size: 35×23,3×13,3mm
INCLUDED IN THE SET
1* CR7P remote controller
1* R7FS receiver
1* Instruction manual (DE/ENG/FR)
Specification
Reviews (0)
Only logged in customers who have purchased this product may leave a review.