10%

OFF
In stock Product is on the shelf in our store and can usually be dispatched the same day if ordered before 14:30, or collected from the store once order confirmation is received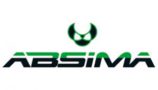 Description
Description
Absima 4-Channel Radio CR4S Including Receiver 2000010
The "CR4S" is a 4-channel remote control including receiver, which uses the latest AFHDS 2.4GHz "ANT" frequency hopping technology from ABSIMA.
Lightweight and compact design, as well as comfortable and ergonomic shape. In addition, the remote control has a "beginner mode" and is therefore also suitable for people with less experience and also children.
FEATURES
Description of the channels (the transmitter has 4 channels which are assigned as follows):
CH1: Steering wheel
CH2: Throttle lever (Trigger)
CH3: 3-position toggle switch
CH4: Push button
Reverse function (REV): This function can be used to set the direction of rotation of the steering servo/motor.
Trimming (TRIM): Adjustment of the straight run and throttle neutral position.
Dual Rate function (D/R): The steering angle and also the motor rotation power can be increased or reduced by operating this rotary knobs.
Failsafe function: This function determines what the receiver should pass on if the signal to the transmitter is lost (e.g. emergency braking).
Beginner mode: This function is intended for newcomers. In this mode the motor power is automatically reduced to 50%.
Specs:
Radio CR4S:
Channels: 4
2.4GHz Protocol: ANT
Distance: >150m
Battery (not included): 4*AAA 1.5 – 6V DC
Low V Warning: <4.2V (only NiMH)
Using LiPo TX battery possible: Yes (only LiPos with built-in low V protection)
Charging interface: No
Antenna type: Single antenne
Temperature range: -10°C – +60°C
Size: 118*73*145 mm
Weight: ca. 130 g
Receiver R4WP Micro Specs (2020016):
Channels: 4
Antenna type: external single antenna
Waterproof: Yes
Power: 3.5-8.4V
Failsafe: Yes (in connection with radio)
Temperatur range: -10°C – +60°C
Weight: 5 g
Size: 30.2*18.0*13.0 mm
SET INCLUDES
x1 4-Channel radio "CR4S"
x1 4-Channel receiver
x1 Antenna tube
x1 Manual
Reviews (0)
Only logged in customers who have purchased this product may leave a review.